By Pauline Stein
UW-Madison is home to around 6,000 international students, who make up about 13% of the student body. While international students love being here, getting to the United States is a long and stressful process. Let's look at all that goes into this process.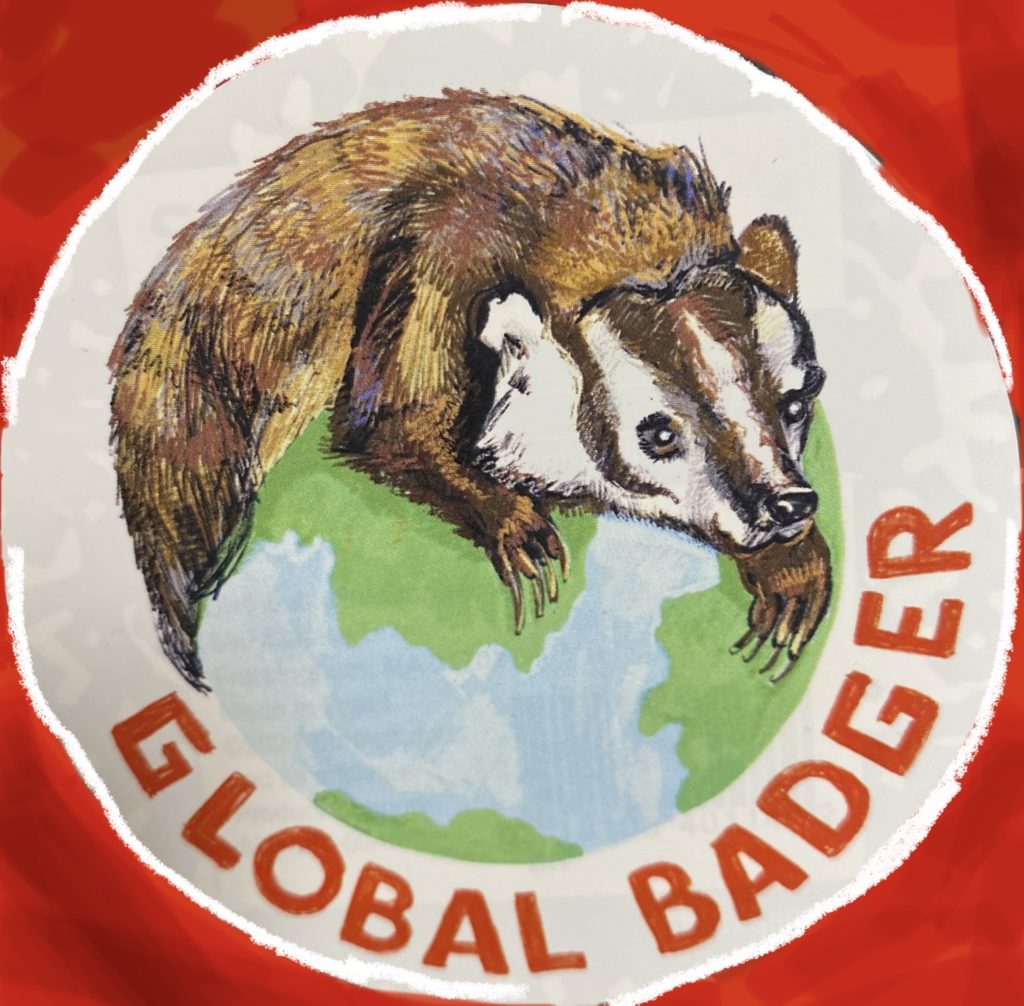 Moving to the United States for school is like going through the metal detector at an airport. You are certain that nothing will go wrong, but you're also sure everything will. Such is the case for the roughly 6,000 international students who call UW-Madison home.
I myself am an international student from Germany, who moved to the U.S. in 2018 to attend school at the University of South Florida for a degree in Biology. Later, I moved to Wisconsin for graduate school.
I recently got the opportunity to speak with Leo Barolo Gargiulo, a chatty, outgoing UW-Madison alum who got his Master's in Life Sciences Communications this year, and Darshigaa Guromoorthy, a biomedical engineering undergraduate student with a bright smile and love for helping people. Both Leo and Darshigaa are international students—from Brazil and India, respectively.
Leo and I recently discussed our experiences as part of UW-Madison's international student body and realized how different the application process is for international students compared to domestic students. Most students from the U.S. never realized how long, expensive, difficult, and sometimes nerve-wracking the process of coming to the U.S. as an international student can be.
Just like all students in the U.S., we begin our journey of getting to college by researching potential universities to attend, but we experience an added challenge—moving to a different country. There are many reasons why people decide to not study at their home countries' universities.
Gurumoorthy explains that she came to UW-Madison because of the opportunities it offers, and she wants to be part of a "good biomedical engineering department". Furthermore, she tells me that research opportunities were important to her "because at that point in time, I wanted to get into research." Barolo Gargiulo, on the other hand, not only came to UW-Madison for the opportunities it offered him with its well-established zoology department, but he also has a family member relatively close to Madison. I myself came to the U.S. for university because I have personal ties to the U.S., and I also wanted to pursue a degree in English and not German.
However, this is where the similarities end.
Unlike domestic students, international students must submit a bank statement to show the university that we can pay for our education and living expenses. Getting the bank statement is not always easy—in fact, Barolo Gargiulo told me it was rather difficult for him, as applicants cannot just print out a statement from their bank account themselves. Banks need to write and sign a piece of paper as proof that prospective students will be able to pay the estimated yearly expenses of attending UW-Madison. The process of getting a statement depends on your bank: it can take a few days, but sometimes longer than a week depending on your circumstances. Barolo Gargiulo told me that "for us [his family], it was a lot of trouble because the money needed to be all stored in one checking account or savings account."
Additionally, we need to have our transcripts translated, and we must take an English language proficiency test. Neither of these come at a small cost. Leo explained that "I had to translate a lot of documents, every syllabus from every class that I took in university. And I was like, if I take this to an official translator, and they charge per page, and it's going to be super expensive."
Once accepted, the university issues an immigration document that allows students to apply for a visa. The visa application requires a myriad of forms and fees that end up totaling roughly $510—quite a lot of money for a student. Coming to the U.S. is no cheap endeavor.
After having filled out the forms and paid the fees, students are one step closer to coming to the U.S. There is only one step left—the U.S. embassy appointment. Barolo Gargiulo recalls, "You're not hiding anything. But because there's so much at stake, you get so worried about it, like you're boarding a plane." At the embassy appointment in your home country, you are only allowed to bring your passport and visa application materials. Because of that, I had my parents hold onto my things while I anxiously waited in the embassy for my appointment.
The embassy appointment consists of an interview inquiring why each student is seeking a visa and why they should be granted one. I remember being sick to my stomach leading up to my appointment. I was so scared that during my interview, I would say something wrong, and my visa request would be denied. I would be left with nothing to show for all the work I put in up until that point. Luckily, I wasn't.
After successfully completing the interview, applicants can look forward to receiving their passports in the mail—now, they contain a pretty neat-looking visa stamp.
The F1 visa process is long, expensive, and includes quite the nerve-wracking interview, but it is worth it. Gurumoorthy is thrilled with how the College of Engineering has supported her through this experience and how well she did for herself. Barolo Gargiulo has also enjoyed being part of UW-Madison. Getting here was one of the most difficult things I have done in my life so far. Next time you talk to an international student, please remember how much time and effort it took for us to be able to be here and talk with you.